Florin Filleul – Conservation nation / 2020
Vernissage lundi 20 janvier 2020
Expo du 25 janvier au 16 février 2020
---
BiOGRAPHIE FR
Florin Filleul est né en 1993 à Bâle (Ch). Il vit et travaille à Bruxelles (Be).
À travers la peinture et la sculpture, Florin Filleul tente de rendre visible la manière dont le temps – concret et atmosphérique – agit sur le corps comme sur le paysage. Il se pare d'outils bruts et précis afin d'extraire formes et couleurs de cette écoute attentive, cette sensibilité accrue aux variations, aux changements d'état des éléments. Filleul confectionne lui-même ses supports et peintures. Il écrase, chauffe, lie – fibres de murier, oeufs, huile, cire d'abeille, résine d'arbre, pigments – pour que les figures, d'abord inscrites sur le support comme des masses rocheuses et solitaires, soient reliées au fur et à mesure par une multitude de couches, massées alors d'un baume qui leur détendrait les muscles par des gestes, des mouvements rigoureux et chorégraphiés. Ainsi ces entités archaïques singulières se joignent-elles, travaillées à devenir réceptives à l'humeur du fond de l'air, poreuses à la lumière qui se courbe pour les unir.
BIOGRAPHY EN
Florin Filleul was born in 1993 in Bâle (Ch). He has been living and working in Brussels (Be) for the last eight years.
Through painting and sculpture, Florin Filleul attempts to visualise the different ways in which time acts on the body and landscape. The manifestation is both concrete and atmospheric. With an array of rough, though precise tools he extracts a frame of mind from this act of listening — this increased sensitivity to changes in the state of the elements. The concrete tools in Filleuls artistic practice, the base elements, medium, carrier and utensils are carefully selected or self-fabricated. He pulverises, heats and binds – mulberry fibre, pigments, beeswax, tree resin, egg yolks, and linseed oil. Figures on the mount, as rock masses that initially appear detached but become fluent, joining in a multitude of layers. Massaged with a beeswax balm, through painterly gestures and rigorously choreographed brush strokes, as if it would relax their muscles. These singular archaic volumes, shapes and colours merge, wielded by the artist to become receptive to the mood of the air, porous to waves of light, bending to unite them.
---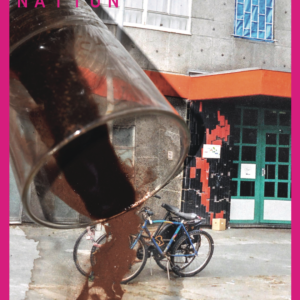 ---