Jonathan Monk – Hand Held Gesture
Vernissage le lundi 13 mars dès 18h00

Exposition du 16 mars au 9 avril 2017
---
Pour sa seconde exposition de l'année 2017 EMERGENCY présente une nouvelle sculpture de l'artiste anglais Jonathan Monk, Hand Held Gesture, qui a pour point de départ une œuvre de Valentin Carron… qui est elle-même une référence directe à un célèbre sculpteur helvétique.
La sculpture a été créé spécialement pour l'exposition, tirée en bronze à un seul exemplaire.
---
Né en 1969 à Leicester (Royaume-Uni)
Vit et travaille à Berlin
Jonathan Monk pratique tant l'installation que le dessin ou la vidéo. A travers l'humour, la dérision et l'appropriation d'oeuvres existantes, Jonathan Monk démystifie les processus artistiques et interroge la place de l'artiste dans la société. En solo show il  a exposé dans des institutions telles que l' ICA à Londres, le Palais de Tokyo à Paris, Tramway à Glasgow et le CAN à Neuchâtel. En collectives il a exposé entre autres au MOMA de New-York, au Centre Pompidou à Paris ou encore au Musée d'Art Contemporain de Barcelone. Ses pièces sont aussi présentées dans de grandes collections comme la Solomon Guggenheim ou encore la Tate Britain à Londres.
www.lissongallery.com/artists/jonathan-monk
Interview de Jonathan Monk pour le Louisiana Museum of Modern Art
---
We are pleased to present a new bronze sculpture by Jonathan Monk – Hand Held Gesture. Created specially for this exhibition, Hand Held Gesture takes it starting point from a work by Valentin Carron, which is in itself a direct reference to Alberto Giacometti's.
Born in 1969 in Leicester (United Kingdom)
Lives and works in Berlin
Jonathan Monk practices installation as much as drawing and video. Through humour, derision and the appropriation of already existing works, Jonathan Monk demystifies artistic processes and questions the place of the artist in society. He has exhibited work in many institutions such as ICA London, Palais de Tokyo, Paris, Tramway Glasgow and CAN Neuchatel in solo and at the MOMA in New York, the Pompidou Centre in Paris and the Barcelona Museum of Contemporary Art as part of collective shows. His pieces are also present in great collections such as the Solomon Guggenheim and the Tate Britain in London.
www.lissongallery.com/artists/jonathan-monk
Interview given by Jonathan Monk for the Louisiana Museum of Modern Art Channel
---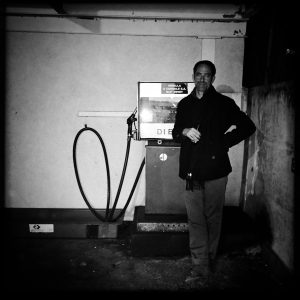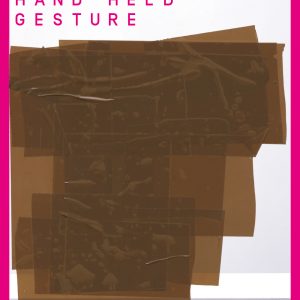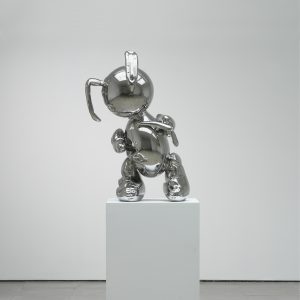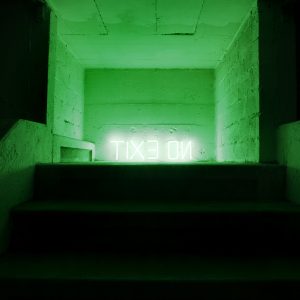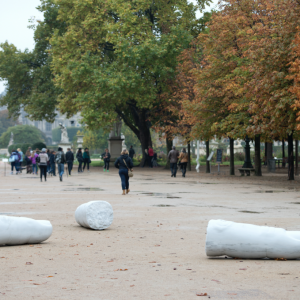 Deflated Sculpture I 2009. Stainless steel, Courtesy Jonathan Monk / Lisson Gallery / Untitled, Néon, 2012, Courtesy Jonathan Monk / Yvon Lambert, Paris /…Einzwedrei / What is Seen is Described, what is Described is Seen, Version VI, 2010, Acrylic on canvas, Courtesy Jonathan Monk / Lisson Gallery / Objets trouvés, 2015, Marbre blanc, Courtesy Jonathan Monk, © Marc Domage / Fiac / Remake of the Weekend, 2010, steel, glass, Plexiglas, footballs and water, Courtesy Jonathan Monk
---